Sessione III - November 14th, 2006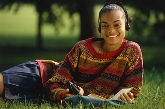 EN
The first part of the session was devoted to provide trainees with a series of information concerning the session of November,28th which will be cancelled and postponed to February 19th.
Some information about CLIL (Content and Language Integrated Learning) that will be held at ITI Malignani, Udine and will offer a series of workshops to teachers interested in experiencing CLIL in their present and future profession.
The second part of the session was totally organized into group works. The title was A Listening Experience: Teachers' Response in View of planning a Lesson. During the first part of the groups' reporting some important points to be considered when analysing a listening were discussed:
pronunciation
intonation
rhythm
general comprehension
function of first and second listening
In the next session the reporters for the different groups will conclude the reporting esperience so that knowledge and considerations may be shared.
Plenary Session
IT
Durante la prima parte della sessione sono state date informazioni relative all'orario ai tirocinanti. In particolare, la sessione del 28 novembre p.v., spostata in data 18 febbraio 2007, risulta cancellata. I tirocinanti sono inoltre stati informati del Convegno CLIL (Content and Language Integrated Learning) del 21 novembre p.v. presso l'ITI Malignani di Udine. Il convegno permette la partecipazione ad una serie di workshops di sicuro interesse per quanti vogliano sperimentare la metodologia CLIL nelle esperienze professionali presenti e future.
La seconda parte della sessione ha previsto un lavoro di gruppo dal titolo: Un'esperienza di ascolto. Reazioni e riflessione degli insegnanti in vista della pianificazione di una lezione. La prima parte della restituzione dei reporter dei singoli gruppi ha messo in evidenza alcuni nodi da considerare, laddove si valuti un testo per l'ascolto:
pronuncia
intonazione
ritmo
comprensione globale
funzione del primo e del secondo ascolto
Nella prossima sessione i reporter dei singoli gruppi concluderanno la restuituzione dei lavori al fine di condividere conoscenze e considerazioni emerse in
Sessione Plenaria