December 7th -14th, 2007 . Project Work. Workshops
English
The session will be devouted to refection and discussion on project or syllabus design with reference to the necessary points to consider. Trainees will be provided a
worksheet
to use as a guideline for the group task.
On a second moment the trainees will compare their
considerations
with the ones of other collegues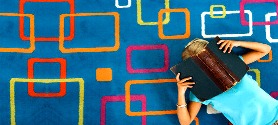 Italiano
La sessione sarà dedicata alla riflessione e alla discussione sulle considerazioni e le riflessioni da effettuare nel corso della programmazione e della progettazione didattica. Ai tirocinanti sara' fornito una
scheda di lavoro
che fungerà da guida allo sviluppo del lavoro di gruppo e per approfondire la riflessione.
In un secondo momentoi tirocinanti metteranno a confronto le loro
considerazioni
con quelle raccolte di altri colleghi