TKT. Trieste Clil Metodologia Innovativa di Insegnamento
Today's session is meant to come in touch and reflect on best practices and learning units to implement CLIL input and learning.
From content and language to Content Integrated Learning.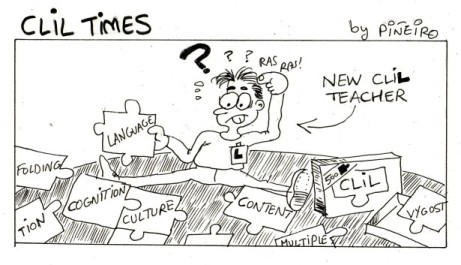 The session will include three steps:
1. Brainstorming
2. Sharing reflection
3. Action research and best practices
LEAD IN
CLIL: Teaching English or Teaching in English?
PRACTICES
Useful resources
WEB QUEST
Webquest: Comparing EU and Italian Institutions
Example: Getting to Know Europe
REFLECTION
Methodology