CLIL Metodology. Session II. March 15th, 2011
Today's session will be dedicated to the presentation of some guidelines useful to reflect on the different phases of a learning unit.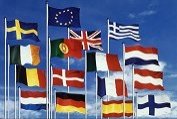 It will create the occasion to share ideas, points of view and hopefully enhance motivation towards project work in a CLIL dimension.
In the second step of the session practical activities and unit design will be carried out.