Monitoring In-service Training
During my experience in the school where I have been teaching since 1986 I gained a ten year practice as reference person for in-service teacher training. This implies supporting didactics, management organization as well as organizing courses with outside experts with specific focus on learning approaches, discipline and interdisciplinary module implementation, group work, workshops and different training techniques.
The Power Points below are simply meant to provide a sample of the problems implied by selecting and implementing teachers' training courses.
It is not only a matter of selection rather it also implies meeting the needs, interests and professional necessities of colleagues that generally present multifaceted cultural and theoretical background.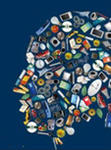 The samples provided refer to different school year sexperience (2009-2010 and 2005-2006)
Attached the questionairre to collect teachers'needs
School year 2008-2009
Monitoring Training Course
School year 2009-2010
"AREA 2 Training - Research - Innovation
Monitoring Training Courses
Progetto Cittadino Competente- Cittadino Responsabile
School year 2005-2006
My final report provides a critical reflection on the working experience referred to the area of teachers'training in the same year.
Teachers' Support Report School Year 2005-06