Text: Sonnet XX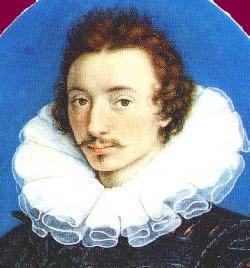 Task: Textual analysis

OBJECTIVES
Cultural: Learn about different sonnet forms
Intertextual: Single out similarities and dissimilarities between sonnet models
Linguistic: Improve writing skills
Right from the title the reader cannot create a personal idea about the themes of the poem, because it is made up only by a number (XX). The poem is an English sonnet and therefore organized into three quatrains and a couplet. The poem talks about nature, parts of the body, woman and man.

The speaking voice says that the object of his passion was painted with the face of a woman by Nature. He also means that his love connects male and female beauty in a single person (the Master Mistress of my passion) .
In portraying his love Shakespeare says that he his love has got the gentle heart of a woman even if his heart is not used to shifting and changing the object of love as women do.
Talking about the beauty of the Fair Youth's eyes, he says that his eyes are more shining than the ones of women and, in addition, they are less false because they do not roll around so often. His eyes make the object of his look nicer. Besides the colours of his Fair youth control all hues.
As a matter of fact he captures all women's souls and at the same time he manages to steal men's eyes.
The speaking voice underlines how at first Nature wanted to create him as a woman but one she realized his creation was so beautiful and being Nature a woman too, she fell in love with such beauty and therefore added something that was without value for a man but guaranteed women's pleasure.
The sonnet ends with an invocation the poet makes: he wants to enjoy the love of the fair youth and leaves his love to women.
You recognize two semantic areas in the sonnet:

1. words that concern body and its parts, like "face", "heart". "eyes" for example

2. words that concern feelings, like "passion", "gentle", "bright", "false" and "gazeth" for example.

The first quatrain talks about Nature. Nature created a "woman's face" (a woman) and gave her a "gentle heart". A key word of the quatrain is "passion", because with this word you can understand the theme of feelings.

The second quatrain describes the woman, and compares her qualities with typical women's aspects; women roll their eyes and look everywhere. The woman's gaze makes men and women fall in love for her.

The third quatrain talks about what Nature made with the woman: when Nature was creating the woman, she fell in love with her and so, she added an appartaus to the ready made woman so that al women might enjoy of that love

The poem presents a complicated theme: a kind of beauty that is able to sum up man's and woman's features. And as a result, in my opinion it is not usually read at school because of it is a strong themes. An other strong theme is homosexual love, between the poet's love having a woman's face and it is very important because Shakespeare lived in the past when you could not talk about it.