Oxford Colleges in the Postmodern Age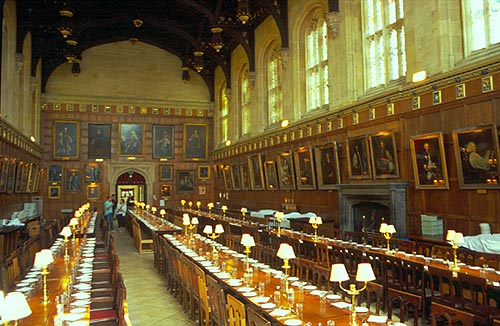 Everybody is delighted in front of the beauty of Oxford colleges but in the late years something new has been happening, The release of
Harry Potter
series of novels seems to have changed the reason why both adults and teenagers are eager to visit it.
If once the young who chose Oxford as a culture resort seemed to be more attracted by the tradition of its colleges, now something new pushes adolescents there. Having Harry Potter movie been filmed there, there seems to be an addition reason to visit
Christ Church College
BBC
itself dedicates a lot of space to Harry Potters fans and the novel both as a form of narration and film version.
The release of Harry Potter new book sounds like
a new cult phenomenon
.
Also
The New York Times
writes about Harry Potter on the Web. It surely is
a multimedia experience
for fans both grown up and teenagers.
Hopefully teenagers will read it in English and improve their tools for global interaction!!