January 25th, 2008. Introducing Reading Strategies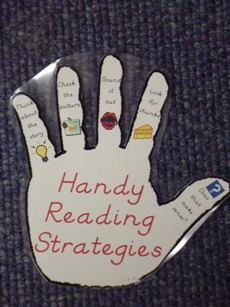 English
The present session is devoted to revising listening strategies and foster reflection on reading strategies that may support students'reading practices as well as raising their awarenness on what makes a good reader.
Trainees will be provided with some resources to use and exploit to prepare learning processes that have reading strategies as their favourite aim.

Italian
La sessione è dedicata alla revisione delle strategie di ascoltoe a favorire la riflessione sulle strategie di letturache possano sostenere le esperienze di lettura degli studenti e a favorire la cnnsapevolezza su quali siano le strade per diventare lettori efficaci.
Ai/lle tirocinanti saranno fornite indicazioni di risorse utili da usare e sfruttare perpreparare processi di apprendimento che mettano al centro dell'apprendimento le competenze e le strategie di lettura.